Springfield School Raffles Hills
Springfield School Raffles Hills has received positive feedback from parents, students and alumni. You can read some of their feedback below.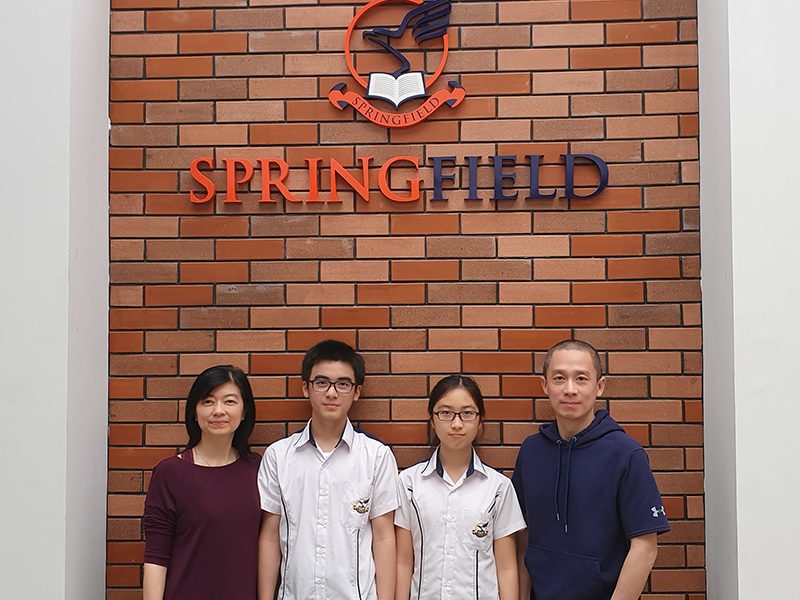 Great partnership between school and parents
Balance between respect and personal relationship (teachers, parents and students)
Open, accept and fast follow up (in term of improvement input from parents and students)
Engagement awareness (SFRH is supportive to apprecriate and reward every achievement)
Contuinity of improvement (building, facility, teacher quality, competition program, schoolarships and cooperation with universities and industries
Parents of Dieter Ong & Aimee Chelsea Ong
Grade 7 & Grade 9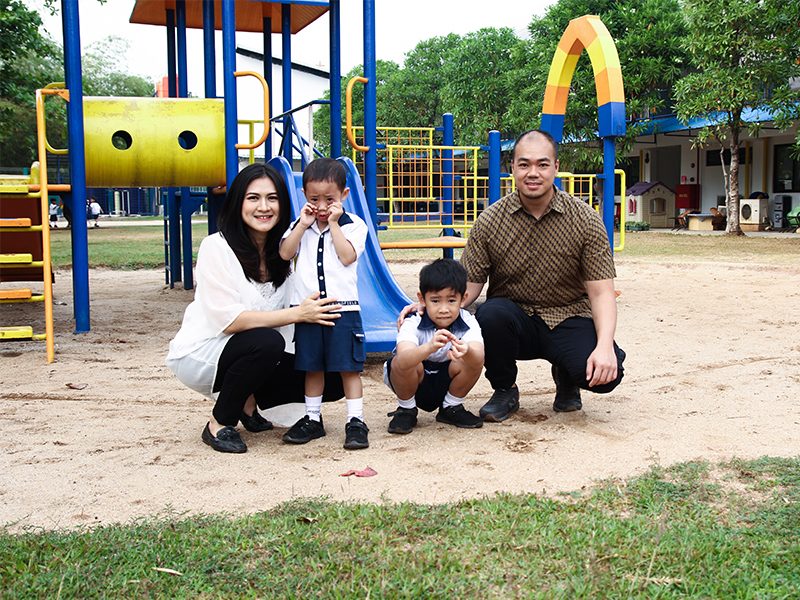 Selain ruang belajar mengajar yang nyaman dan fasilitas yang memadai, nilai penting yang dimilik Springfield yang berdampak sangat signifikan adalah pada tumbuh kembang anak, dengan guru guru yang berkompeten , bukan sekedar memotivasi dan membantu anak berprestasi dari segi akademis, tetapi guru guru juga concern terhadap perkembangan karakter anak. Semua perangkat sekolah juga sangat membuka diri untuk berdiskusi dengan orang tua mengenai perkembangan anak.
Parents of Elijah Angelo Pareira Bela & Micah Johannes Pareira Bela
Nursery 2 & Primary 1B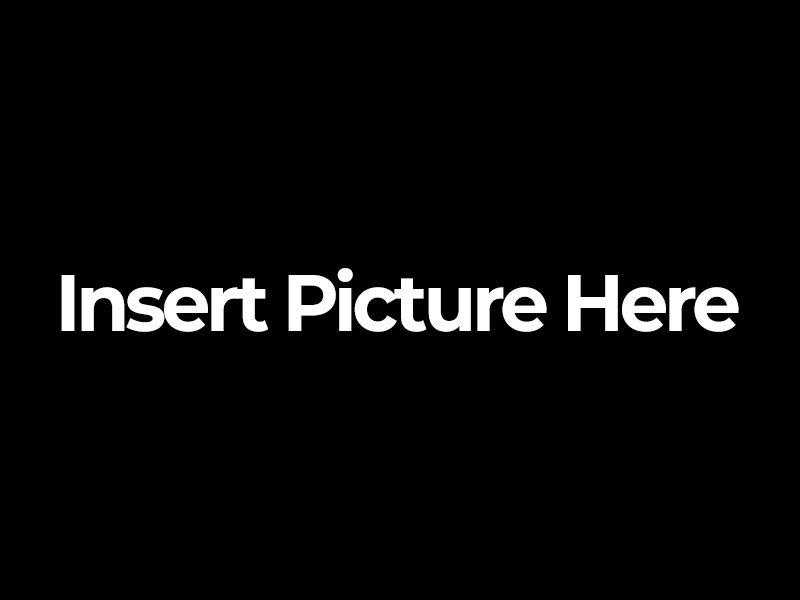 The important values of Springfield that affect my children are among others, they are confident, knowing that their path has been set by God and that they can be whatever God wants them to be, they also responsible in everything that they have are from God and to be used at thir best, studying is a part of achieving their future that they have to do in full responsibility, and they got all from school. they are also innovative, they keen on creating new things & finding ideas and not affraid of trying it out.
Parents of Kyla Mieko Litamahuputty & Nathaniel Mario Litamahuputty
Grade 8 & Grade 12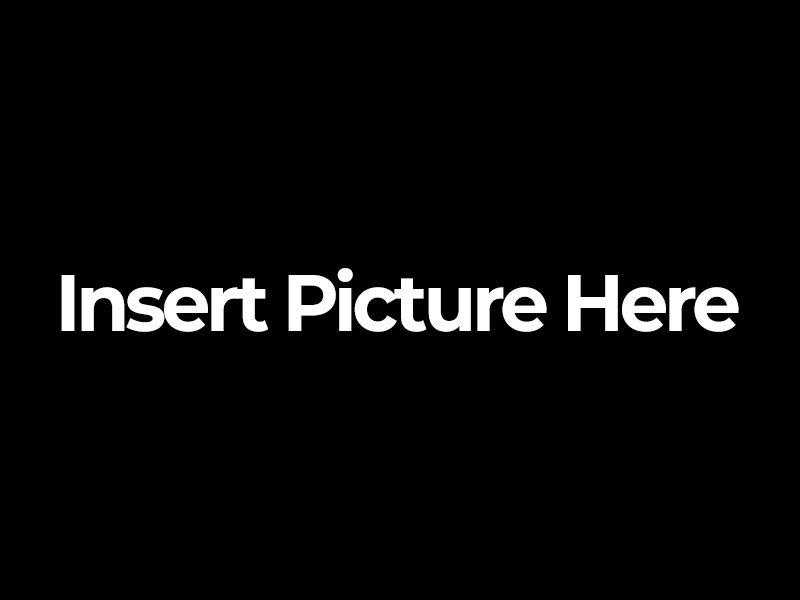 The important values of springfield is creative, cooperation, support each other, and good manner. We believe this values will bring benefits for our kids in the future
Parents of Thomas Neal Maruli Tua Lumban Gaol, Olivia Ziva Lamria Wiraja Lumban Gaol & Audrey Kaiya Laonma Wiraja Lumbangaol
Primary 1B, Primary 4 & Primary 5B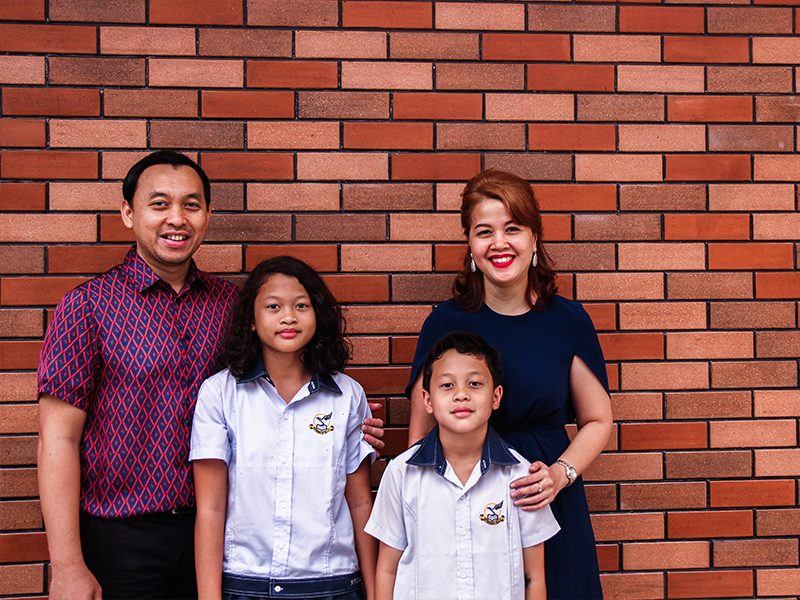 The important values of SF that affect my children during their learning in SF since 2014 are:
Strong Christian values on putting Bible first before the class starts through morning devotion (where short prayer and praise worship are given priority) as it builds the consistency habit between our home and school daily activities. Also the school supports the monthly parent worship monthly where principals and school staffs involved regularly to strengthen the Christian fellowship among educators at school and home.
The strong Christian values delivered are transformed into applicable manner where students get use to with; tolerance, confidence, independence and discipline. Students are well aware that there is always reward and consequences for whatever they've done. For example, for those who diligently achieve the expected academic target or show expected behavior, they'll get certificates and other award.
And last but not least, there is no place for bullying in this school with solid cooperation and common understanding between teachers and parents.
School community consisting of senior school teachers, supporting staff members including security and cleaners is built with family environment based approach which highly help the school system to operate better.
Parents of Mark Ancasa Nainggolan & Julia Aninca Nainggolan
Primary 3 & Primary 5A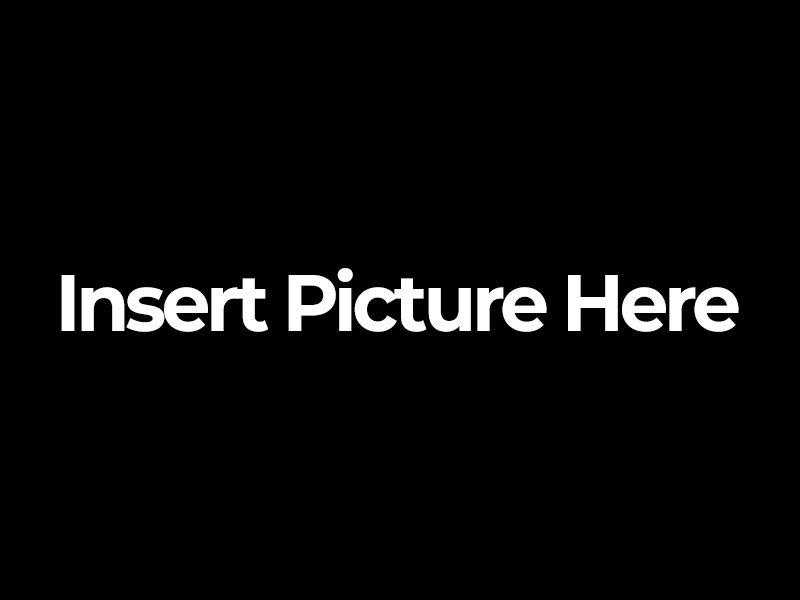 The community is really nice, everyone is so kind and welcoming and it makes my kids feel very comfortable. The teachers don't only teach students non-stop, they carefully arrange their schedule to make sure students learn as much as possible as well as spend some time to have fun like playing games or doing other fun activities. Every year, we watch Springfield develop and evolve into a better place with a better society and they are feel that their second home get better and better fills them with a sense of pride.
Parents of Annabel Leonardi, Keisha Leonardi & Cheryl Leonardi
Grade 10, Grade 8 & Primary 5A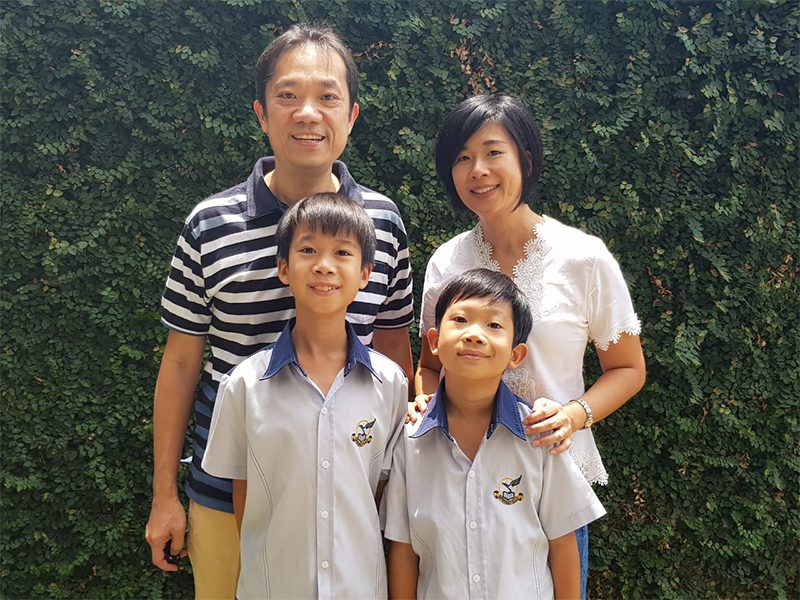 Springfield Raffles Hills is a green school that not only focus on teaching academics, but also on educating children to be compassionate, respectful and well mannered. Our children that understand that effort and understanding lessons is more important than getting a perfect score. They are emphatic, have the confident to be different, and have positive relationships with their friends, teachers and school staff. We are glad that we can find a school that shares mutual values with us.
Parents of Tobias Peters & Nathaniel Peters
Primary 4 & Primary 6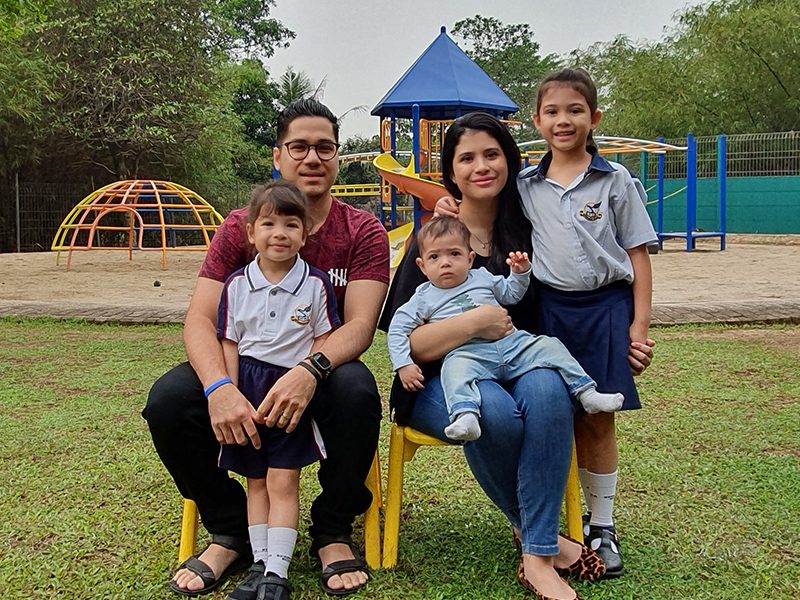 Our children are students at Springfield Raffles Hills and we love that we had the privilege of being part of this community for a couple of years now. Being a Christian School, we are glad to know that our children will have the same values taught and reinforced in the classroom as at home. Having been trained as an educator myself, working in both secular and Christian schools, I have seen firsthand the importance and value of training children to see the world around them through a biblical lens, so when it came time to choose a school for our own children , we were grateful to have the choice of Christian education available locally. In fact it was the school's emphasis on intentionally teaching students a Christian worldview to equip them to live a life in service to our Lord Jesus Christ within a contemporary society that really drew me to the school, and during our time with Springfield so far we have been thankful to see that it is not merely labelled as Christian school, but that the Christian faith is in fact an integral part of the curriculum and lived out in everyday school life among staff and student s alike. This is important to us as we know that our children will be forming life-long friendships with like-minded peers and have Christ-like mentors to look up to.
Parenting and teaching go hand-in hand and while we believe it is primarily the duty of parents to teach their children in the way of the Lord, sharing a clear vision and working in partnership with educators whose values are consistent with ours allows for fruitful discipleship of our children. As wonderful as we may think our children are, just like all of us, they are born sinners and need to hear and accept the good news of Christ's saving work on the cross for the forgiveness of sins. As believing parents and teachers model what it looks like to live in light of the gospel, invest time in prayer and continually paint our children to Jesus through love and discipline, they will be setting an example for children to follow as they come to their own personal faith in Jesus. Our hope and prayer is that our children will grow in their love and obedience to Christ and that their education during their learning years in Springfield will be enriching to their faith.
Other things we appreciate about the campus in Raffles Hills that it is big enough to have all the facilities needed for the students to succeed academically, yet is still small enough to create an environment that isn't overwhelming and feels like family. We like that it is an international community where our children are not singled out as being different because they are from another country, and they can make friends with peers from multiple nationalities, preparing them to be compassionate global citizens wherever their education leads them to glorify God.
Train up a child in the way he should go; even when he is old he will not depart from it. Proverbs 22:6
Parents of Victoria Alexis Rumaseb & Scarlett Raphaela Rumaseb
Nursery 2 & Primary 2